Growing up in the City of Manassas Park, 14-year-old Mike Garcia knew he wanted two things for the rest of his life: He wanted to be a builder. And he wanted to marry Robin. Looking back, Mike recognizes they had big dreams—and today he knows how special it is that they have been able to build them all together.
His childhood in Prince William County was marked by housing insecurity and struggle, but it was the community that provided a mentor. When his neighbor took him under his wing and taught him critical construction knowledge, Mike was hooked.
"I started working construction for my neighbor during my middle school summers and early high school years," says Mike. "They would have to come pick me up super early because I couldn't drive yet. But watching [my neighbor] build something, I just knew this was what I wanted to do with my life."
In 1981, he borrowed $10,000 from his grandmother-in-law and started Mike Garcia Construction. Six months later, he had paid her back in full with interest. The timing in Prince William County was excellent, as the economy was booming and residential building was growing. But the success of the first years of business also brought hard lessons that most business owners can understand.
"The first year I went through 13 employees," says Mike. "Dependability was at the heart of the challenge. I would ask people to show up, be ready to work hard, and keep up. It wasn't until I found that first amazing employee that I knew what I needed. And it helps that our best friends growing up since middle school, Cindy and Dave Enke, have been with our company for over 20 years."
After a decade growing the business and "swinging the hammer," Mike got involved in the greater Prince William County community in the early 90s, including joining the Prince William County Chamber of Commerce, local government advisory committees and local real estate associations. Since 1999, Mike has been a bank director for three community banks and currently serves with John Marshall Bank.
"I realized I needed to start giving back and being part of the conversations," says Mike. "No one took me seriously at the beginning because I was so young. I feel like sometimes you have to earn that trust."
Now with 40 years in Northern Virginia real estate development, including premium custom homes as well as residential and commercial development, Mike has plenty of stories of watching the regional change in Prince William County. It's that expertise that has helped Mike steer the company through the COVID-19 pandemic.
"We were halfway done with a client's rebuild when COVID hit, and it had been a challenging project because it had been after a house fire," says Mike. "Thankfully, we were classified as essential shortly into the lockdown, and that allowed us to finish and take on projects already in the pipeline. It's never not challenging in construction. I've seen the economy cycle down, and our supply chain can be affected. When the economy is booming, it comes back to controlling the costs and ensuring that quality."
Quality is at the heart of Mike Garcia Construction. One of Mike's most rewarding moments in business is providing fixed prices for his clients from the beginning—a pricing practice he is proud to still deliver today.
"Most builders now do cost plus to deal with market value, but we are so diversified we can make fixed pricing happen," says Mike. "We've certainly had some scary projects where I wasn't sure how we were going to do it. But that's what I love the most: controlling the costs and ensuring that quality."
Looking forward, Mike is excited for upcoming work in the developing of Parson's Business Park as well as ensuring the company evolves and prepares for new growth in the county. For a company that uses the slogan: Think Long Term, Mike admits it's been a fast 40 years and the things he wants to remember and take into the future are never revenue related.
"When other business owners ask me about milestones, I always tell them it can't be about the money," says Mike, with a laugh. "In this business, you can lose everything in one year. It can't be about the money. It's about the knowledge, the craft, and the people you get to know along the way. It's not about what you're driving, it's about the quality of the ride."
Mike chokes up when he talks about what it means to work with his two sons and his wife Robin Garcia, who has been on this journey with him from the beginning.
"Some people have hobbies," says Mike. "My work is my hobby. I am lucky to have found success in and around Prince William County, where I grew up, where I met and married my wife, where we raised our kids, and now where I am lucky enough to work everyday with the people I love on the work that we love together. I am confident that my sons Michael and Matt will take this company another 40 years."
---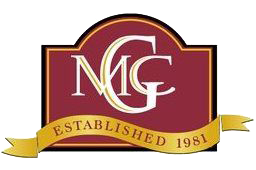 Website: https://www.mikegarcia.com
Located at 4320 Prince William Pkwy #113 Woodbridge, VA 22192