One of the universal experiences of the COVID-19 global pandemic was adapting to the awkwardness of video calls. Yet few people got to experience evaluating a 13-year-old's arabesque through the two-dimensions of a computer screen. Showcase Dance Studio's artistic director and owner Crystal Carfagno has always been optimistic, but nothing could have prepared her for this last year.
"Dance employs physical space, both on a personal level and as a team moving as one," says Carfagno. "As dancers, we rely on physical corrections because that becomes our learned memory. You know where other dancers are and you feed off their energy. With COVID-19, none of that was possible for such a long time."
Of all the areas of businesses that felt the impact of the pandemic, the arts, culture and hospitality industries were impacted more than most. Small businesses that serve people, especially children, are the bedrock of community. Carfagno, whose studio emphasizes academics and self-esteem, knew this was an opportunity to show resilience for her students.
"I teach my students that they will fail," says Carfagno. "The important part is learning how to get back up and try again. Trying to get our studios online for group classes, just for that first month, was one the hardest things I have ever tried to do. I learned so much about what we needed for good visuals, for good audio—and then I learned about the costs. There were sleepless nights, and I have to thank everyone on my team who helped me. I knew I could not fail the families who believed in us and who needed us."
Showcase was established in 2008 by Carfagno, who studied at the Broadway Dance Center in New York City and has danced all her life as well as professionally around the world for the Washington Wizards and the Washington Football Team. To make the necessary pivot for digital upgrades in her studio, she applied for and was awarded a Capital Investment and Innovation Grant through Prince William County Economic Development.
By allocating approximately $7.2 million from CARES Act funding, the Prince William County Capital Investment and Innovation Grant program provided funding up to $200,000 per business for 122 businesses that needed to make physical improvements to adhere to health and safety guidelines to operate safely or to make capital investments.
With that grant, Showcase became a tech-enabled dance studio, with each of the four dance classrooms now equipped with a TV, computer, and HD cameras. With the new technology, the studio held exclusively virtual classes from March to July 2020, with hybrid offerings since that time. Two Showcase students, Bridget Waddle and Ally Hudson, were vocal about how much those virtual classes grounded them with their friends and as Waddle mentioned, provided the only normalcy in her life.
Waddle's mother, Michelle, expressed gratitude for Showcase's commitment to spending class time to let student socialize and interact with her other, which allowed her daughter and others to find common ground and ways to relax during the lockdown. Carfagno knows that to be true.
"I think what really came out of the technology was the ability for kids to connect with their peers," says Carfagno. "They were isolated for so long, this was one of the only ways they were able to have a relationship with people who understand what they are going through. I got emails and calls from parents telling me their children had anxiety, had depression, and were now on medication. I think this dance helped save some kids' lives."
Although modified in-person classes with a limited number of students began again in the fall of 2020, Carfagno says the online opportunities for a digital dance company have continued to provide her studio with unexpected benefits.
"We've had grandparents located as far away as Abu Dhabi watch their children dance online," says Carfagno. "And it is extremely beneficial for students who are immuno-compromised and those who have busy schedules. They can still participate in class and grow their dance skills anywhere in the world."
Yet as restrictions ease, Carfagno is getting consistent feedback from the majority of her students that they want to be in the studio, with each other, dancing in the physical company of others.
"Returning to normalcy is going to be really important for my business, and a lot of other small businesses," says Carfagno. "I've learned a lot through the trials and tribulations we've had to go through, and I'm thankful—because it has made me a better businesswoman and a better person."
Watch cinematic success stories from your community on the DED's Building Momentum Channel, which features spotlight stories from grant program recipients:

Staying the Path: Emerald Ironworks Expands Shop While Protecting Job Security

Building Crisis Resiliency: ACTS Leads with a Frontline Focus

Knowing Your Customer: Dulles Glass & Mirror's Cornerstone Approach to Technology

Deciding to Dance: Showcase Dance Studio Invests in Their Digital Company
---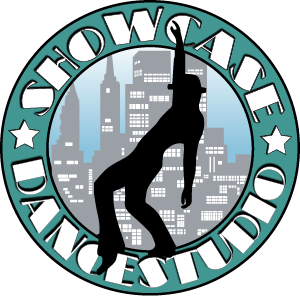 Website: https://showcase.dance
Located at 11750 Sudley Manor Drive, Manassas, VA 20109