As a dentist by education and trade, Bahram Nasehi always enjoys learning about his patients' habits and behaviors to recommend the best treatment. When he expanded into business acquisitions and serial entrepreneurship 15 years ago, he credits that same insatiable drive for knowing customers' buying habits to the direct success of Dulles Glass & Mirror, where he is the CEO and co-founder, overseeing multiple locations as one of the leading retailers of glass in the nation.
Acquired in 2006 with co-founder and president Ali Guney, an architect with a background in glass design, the small edging and polishing company worked out of a 2000-square-foot shop with only a dozen employees. Although they say huge potential, it was never their intention to stay in the business of glass fabrication, let alone changing the industry's customer experience.
"The company specialized in commercial and large residential projects when the 2008 recession hit," says Nasehi. "As big an industry as glass is, it was still in the pen-and-paper era. We asked ourselves how we could inject technology, and we realized there was a connection between our products and the do-it-yourself (DIY) renovation movement that spoke directly to retail customers."
In early 2009, Dulles Glass & Mirror pivoted to develop the first online store for custom glass and mirror products. That innovation quickly brought phenomenal brand authority and success for the company nationwide — along with some stiff competition — that required growing the business to meet demand.
After several moves, the company brought together their fabrication floor, warehouse, and showroom in 2017 to locate their headquarters at 7610 Doane Drive in Manassas, with the help of a Prince William County EDOF grant. With 100,000 square feet and more than 120 employees, they have improved the efficiency of the floor, the process behind shipping to decrease their break/loss percentage, and the 24-hour responsiveness for their customers across the region.
As Nasehi recounts, the COVID-19 pandemic changed everything, including his business mentality, specifically on the production and retail experience. The co-owners knew technology would once again become the pivot point for their recovery efforts. But first, they needed to ensure technology helped with keeping production flowing to their customers.
"Because everyone started going online, the pivots we had made helped us blossom in that space. We really had to think about how we manufacture the product safely and get it to the consumer's hands without many touchpoints," says Nasehi. "The Prince William County grant really helped us implement technology software to keep our employees safe – which impacts our customers."
By allocating approximately $7.2 million from CARES Act funding, the Prince William County Capital Investment and Innovation Grant program provided funding up to $200,000 per business for 122 businesses that needed to make physical improvements to adhere to health and safety guidelines to operate safely or to make capital investments.
"We operate a linear production line, and in the past, our operations would process orders and run labels to the floor manually," says Guney. "New technology and equipment purchased with the grant funds has allowed our operations staff to work more safely as well as lessen the touchpoints for the glass."
At the same time, the company developed an entirely new customer interaction during the pandemic: self-service kiosks in hardware stores to order custom glass shower doors online. Customers provide measurements and preferences within the kiosk interface and begin an interactive proposal process.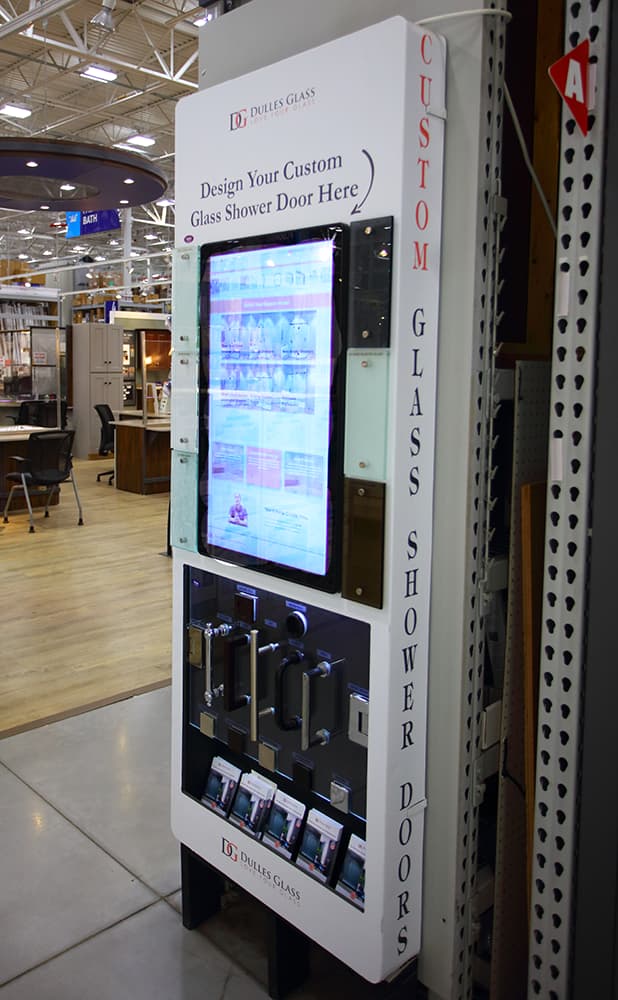 "This is an experience that did not exist before," says Nasehi. "You can have your products displayed in a brick-and-mortar space while allowing the customers to customize and configure pricing online. After the proposal is started, customers can continue to change hardware and elements—and you can do that on your sofa while watching a show at 8 p.m. It's about giving that knowledge and education to our customers through this type of technology."
In some ways, Nasehi confesses, the pandemic has continued to push innovation in the glass industry.
"This pandemic has accelerated our thought process and has put us in a far better position to grow and disrupt the industry as a whole," says Nasehi. "I'm proud to be surrounded by people who are smarter than me and can think larger than me and can take the company far beyond anything we can ever imagine."
Watch cinematic success stories from your community on the DED's Building Momentum Channel, which features spotlight stories from grant program recipients:

Staying the Path: Emerald Ironworks Expands Shop While Protecting Job Security

Building Crisis Resiliency: ACTS Leads with a Frontline Focus

Knowing Your Customer: Dulles Glass & Mirror's Cornerstone Approach to Technology

Deciding to Dance: Showcase Dance Studio Invests in Their Digital Company
---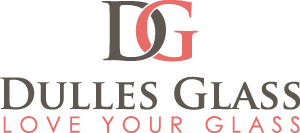 Website: https://www.dullesglassandmirror.com
Headquarters located at 7610 Doane Dr. Manassas, VA 20109