Wendell Presgrave and his son Mark have been involved in the lives of millions of residents in Northern Virginia over the last 40 years. As the father and son leadership team at My Plumber PLUS®, headquartered in Manassas, they have helped hundreds of thousands of homeowners and commercial clients since they opened doors in 1982.
"We didn't really have doors to open; I started with one truck and one phone number," jokes Wendell. "Pretty soon, people started to see my work and my dedication. I started getting recognized by my peers and folks started telling me we were going to be successful."
It wasn't always that way. Wendell got the itch to invest in a trade education in the late 1960s and to make more money for his burgeoning family. After a couple simmering starts, he knew he needed a fresh idea. While in Woodbridge one day, his friend mentioned wanting to open a store called "My Baker," reasoning that all his customers could give an easy recommendation with that name. That classic ah-ha moment struck Wendell, and he never looked back.
"I'm an ideas person, and I'm not afraid of looking at an idea that isn't working or hasn't been used yet and making it work better," says Wendell. "It sometimes takes me a while to get it right, but I know a good idea when I see or hear it."
A Family Affair
"I don't think my dad knew what to do with me in the summers, and as a small business owner, he knew I could get valuable experience in the field or in the shop—so I truly started learning the trade in middle school," says Mark, who formally started in 1985 and now serves as vice president. "I used to drive a Ford Ranger with pipe racks in high school and deliver water heaters on the weekend."
It wasn't long before Mark was in plumbing school and then at the conference table with his dad. As much as he enjoyed the actual work, he was fascinated with advertising campaigns that could boost service calls, bringing more volume to the business. After watching Domino's success with the "30 minutes or it's free" campaign, Mark realized that the same could apply for plumbing.
"We hired a marketing company to help us, and we started with our 'call before 4 p.m. guarantee,' in the mid-90s—which was a huge risk for us," says Mark. "But same-day service changed our business year-over year, with increases between 30% the first year and then 50% for the next two years. It just kept going."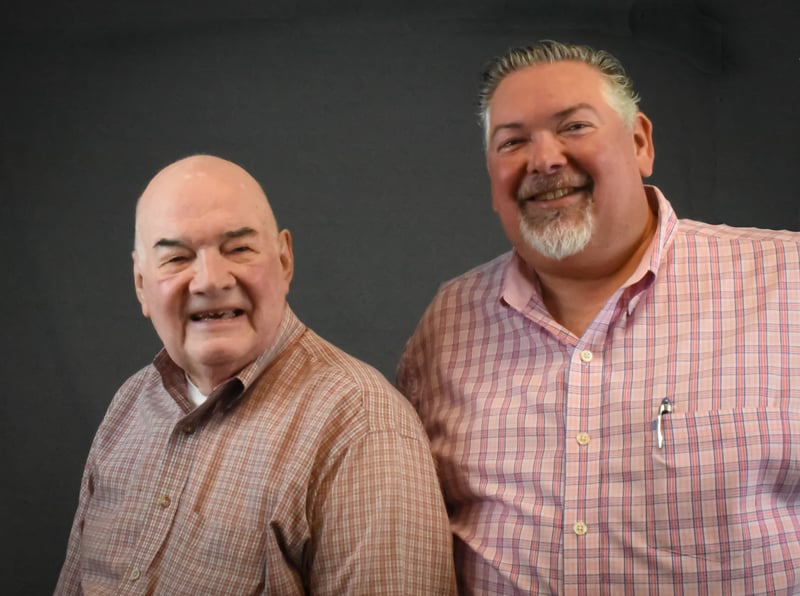 I'm All About Visibility
With success comes additional challenges, including needing space to expand the headquarters building. Mark and Wendell both knew that Prince William County would be the right choice as their service territory expanded west to Winchester and south to Fredericksburg.
After outgrowing their office in Fairfax, they moved to a larger space in Prince William County near the Manassas Regional Airport in 2002. A few years later in 2012, even that space was insufficient to meet the needs of their growing employee base and the parts department they needed on hand to meet their brand promise. So on a drive through the county one day, Mark spotted their current building on Gateway Court in Manassas.
"I'm all about visibility and I saw the potential with I-66 as a billboard right just across the way," says Mark. "It was a big risk since we needed to buy the existing building, the lot, and keep the existing tenants next door."
Adding the Plus
Beyond just increasing the volume of customers through savvy marketing campaigns, the company had also expanded services in 2007, after learning more about the HVAC industry while attending NexStar Network events as a long-time member.
Coincidentally, customers were asking their technicians for recommendations on heating and cooling systems, and Wendell and Mark saw a natural opportunity. With proper certifications and a workforce upgrade, they started carrying the Carrier, Bryant and Lennox brands, and both Presgraves dove into expanding the company—albeit while keeping it focused on incremental change.
"My dad loves shiny objects, and sometimes I have to get him focused first before we move forward," jokes Mark. "But he was right. When we started doing HVAC, electrical was the next natural service opportunity, since our work was already connected to our customers' needs. But we waited until 2018 to formally introduce that service. As I think it shows, we really are okay with risks when they make dollars and sense."
When the COVID-19 pandemic hit, the company benefitted from their customers needing updates to their home comfort systems due to people spending more time at home. As a result of My Plumber Plus' augmented service options, the team was able to extended its worry-free Priority Club Membership to customers, which offers preventative maintenance on plumbing, heating, cooling and electrical systems along with the company's branded same-day service.
"We are just now getting to a place where things are starting to even out and we can look forward to this next year," says Mark. "It's humbling to think we will be celebrating our 40th anniversary next year, and I cannot wait to celebrate with our employees—we really are a family."
"We didn't build this by ourselves, our employees built it," says Wendell. "We've been blessed by the right people coming along to help us—including Mark. He's a much better businessman than I ever was. If it wasn't for him, we wouldn't be where we are today. I'm so proud of what he's done."
---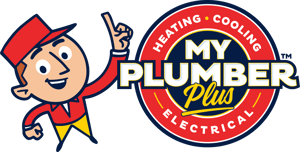 https://www.myplumber.com
Located at 6897 Gateway Court, Manassas, VA 20109