After losing his brother, Ben, to medication mismanagement in 2019, Justin Amoyal was determined to develop a solution to stop other individuals and families from experiencing this tragedy. Justin and Mike Mazzocco, a close friend, inventor, and successful entrepreneur, co-founded Impruvon Health in 2020.
As an early stage medical technology start-up, the founders hope the company will revolutionize the way medications are managed in enterprise care settings. These include supported living, addiction and recovery, and long-term care agencies. Impruvon Health turns high-risk manual medication management processes into one-step buttons guided by interactive gamified instructions and training in apps.
"I learned the hardest way you can that people need help managing their medications," says Amoyal. "Our story had a sad beginning, but it's leading us somewhere positive. We've developed a medication management platform tailored to underserved populations, such as neurodiverse individuals and recovering addicts. We want to improve the entire care experience from the perspective of the provider, the caregiver, and the individual, so we needed our platform to support them all."
Developing the Right Product for the Problem
The team initially wanted to get to work building their product idea right away. Then they were selected for the National Science Foundation Innovation Corps (NSF I-Corps), which uses experiential education to help researchers gain insights into what's involved in entrepreneurship, starting a business, as well as industry requirements and challenges.
As part of the program, they conducted more than 200 customer discovery interviews before they created a single thing and 300 additional interviews since. They interviewed a wide variety of potential customers struggling with medication mismanagement and eventually focused on neurodiverse enterprise care. They interviewed neurodiverse individuals, their family members, executive directors of enterprise care agencies, residential and medical directors, caregivers, and regulatory officials.
"Our product turned out a lot different than we originally planned because of all of those interviews," says Amoyal. "We ended up creating a product that people actually needed rather than one we thought they wanted. That experience combined with the continuous and incredible mentorship of David Powell led us to create a platform and a business that we think will truly revolutionize how medications are managed in enterprise care agencies and ultimately for individuals."
The platform involves an app that features gaming techniques to engage and educate the user. Education is a big part of ensuring that people take their medications properly, whether that is someone who has an intellectual or developmental disability (IDD) or someone who is battling addiction.
"Many people who are prescribed meds don't necessarily understand why they need to take them, making it even harder for them to comply with the medication regimens," says Amoyal. "Our approach is to help them understand the connection between taking the medication and how they feel, while wrapping it in a fun and easy-to-use interface to make medication management less of an annoyance."
The video game interface of the app is all about tailored routine, repetition, and rewards. It's intended to create a routine for each user, interactively teach them in their own way, track progress, and then rewards individuals for reaching goals. Each user has a customized interface, so they only see exactly what they need to in order to have the best experience. Administrators, caregivers, and individuals each have a unique experience in the app, optimized to their needs.
The Impruvon Health platform can be loaded for up to 30 days of up to 20 different medications, using unit-dose blister pill packs, for each individual and staff, with the app automating the medication record keeping with unique features like GPS tracking and time stamping. Patients can indicate reactions to medications as well, building the connection between taking the medication and how they feel.
Impruvon Health is also in the business of helping agencies and caregivers avoid medication non-compliance and automate record keeping, while helping individuals move to guided independence regarding their medications and other health-related daily activities.
"Some caregivers reported 3 to 4 hours per shift being dedicated to medication management related tasking," says Mazzocco. "With Impruvon Health, the time spent on medication management should drop well below an hour per day, freeing up caregivers for other aspects of patients' care, while improving the individual's overall experience."
Impruvon Health was one of the first winners in the IGNITE program, a non-dilutive grant program offered by Prince William County Department of Economic Development with a $25K cash grant for early-stage companies and $50K for companies with funding.
Located in the Virginia Serious Gaming Institute at George Mason University, Impruvon was able to use the IGNITE grant money to focus on critical engineering components for developing their device.
"Receiving the grant allowed us to move forward and focus on our engineering needs without having to delay until we closed our Seed Round," says Amoyal. "Doing all of this during the COVID-19 pandemic actually allowed us to pitch the idea to more people in a more concentrated way because we were doing it all virtually rather than having to travel around in person."
After also receiving investment from the Center for Innovative Technology earlier this year, the team will start an internship program and the future of the company looks promising.
"In five years, if we're still making our clients as happy as we are now, I'll be happy," says Amoyal. "We would also like to see our team employ members of the communities we serve, such as neurodiverse individuals. We believe there is no one better to build something than the person who is going to be using it."
---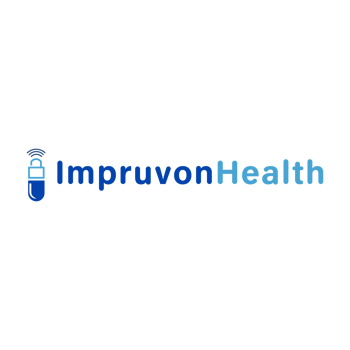 Website: https://impruvonhealth.com
Location: Virginia Serious Game Institute at 10900 University Boulevard, Suite 147 Manassas, VA, 20110