As vaccinations start to speed up, more companies will start welcoming employees back to office spaces. Now is the time to rethink how your current design promotes safety and encourages physical distancing for continued health.
Peck, Peck & Associates (PPA), an architecture and interior design firm located in Woodbridge, remarked on some of trends and resurgence in the discussion about office design.
"Prior to the pandemic, a major focus within the design industry centered around collaboration within the workplace," says Alexis Peck, vice president of design at PPA. "The once-trending teaming and huddle rooms are no longer appropriate when trying to meet safety standards. Space design is inherently psychological, and how staff perceive the physical environment has a profound impact on their performance."
Here are three ways to incorporate design in your business space:
Use plants for beauty and boundaries.
Plants are a great way to not only beautify your space, but also create natural boundaries between people without being obtrusive. Indoor plants help provide additional oxygen to surrounding air and can offer new life to space. Using oversized planters, placing plants on tables, or hiring a plant service to help you with design can be well worth the expense.
"The lone hand sanitizing station appears cold and antiseptic, so consider incorporating them near a cluster of greenery. Do not forget to provide a receptacle for disposing of used wipes."
Arrange furniture for suggested seating.
Whether you rearrange your current furniture or are looking to do a complete overhaul, your goal is to give the occupant directional seating options. By designing the layout of the room, employees and visitors walking into the room can be put at ease because they can easily assess their options of where to go. Good arrangements can help the perception that a space is cleaner with well-positioned hand sanitizing stations and effective signage about social distancing.
"Find the balance. Both workspace and public areas should be inviting and productive, but clean and free of clutter. Safety standards can be maintained without looking overly sterile."
Design your flooring with priority pathways.
Floor layout is a foundational design strategy for ensuring access to spaces. Adding mats, area rugs, or even floor decals can make your customers and employees feel safe by knowing they are doing the right thing. If you want to take it one step further, by laying down a new floor, consider how different materials such as stone and wood can create paths for flow of foot traffic to high-contact touch points.
"Perform test-walks with a colleague. Each person should walk a separate path throughout your space. Walk the route staff would go to use the restroom, access supplies and use the break room. You will quickly see where you bottleneck. Rearrange furniture or define specific routes people should take to not cross paths."
PPA specializes in federal and commercial design, and encourages clients to remember that in addition to pandemic protocols with the return to workplaces, the workforce is comprised of four generations. Why is that fact important? Valerie DeGennaro, interior design lead at PPA, notes that teams comprised of Baby Boomers, Generation X, Millennials and Generation Z present four distinct perspectives and approaches to physical space, social distancing and effective communication.
"As the workforce has started to return to the office, there is more to distancing than just making people sit farther apart," says DeGennaro. "Design professionals utilize numerous resources including software developed to analyze how floor plans meet social distancing requirements. With the right designer as your advocate, you can operate your space efficiently and safely."
---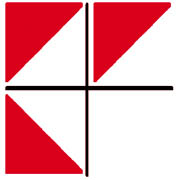 Website: Peck, Peck & Associates (PPA)
Located at 12506 Lake Ridge Drive, Suite C, Woodbridge, Virginia 22192