Jenny Osborn knows about helping customers who are annoyed or scared. As CEO and co-owner of SC Companies located at 7044 Colchester Park Drive in Manassas, she has been in the remediation business for over a decade, where she, her family, and her employees regularly confront hazardous materials and chemical cleanups.
"In our business, we are used to being that unexpected bill, not part of the budget," says Osborn. "Our customers are never happy with the problem, but we want them to be happy with our results. We really emphasize positivity and we have a motto: 'be helpful not helpless.'"
What Wayne and Sandy Stewart started in 1983 with Stewart's Cleaning Services evolved into SC Companies in 2012 as a "one-stop shop" for construction, remediation, cleaning, and inspection needs. SC Companies services include full-service restorations for fire, mold, biohazard, and floods. They are known for handling complex and challenging jobs with an attention to detail.
"Our evolution is client-driven," says Osborn. "They like what we do, they like who we are, and they want us to do more. So we research, learn, retool, and figure out how to help our clients while maintaining our quality of work and service."
SC Companies has developed business relationships with commercial clients, managed communities, and residential builders for large scale projects, including large scale restoration and construction projects in the last few years.
"We are known for our customer service, and I would say over 80% of our business comes from word-of-mouth," says Osborn. "Our understanding of cleaning helps in construction, because details and dust containment are always a challenge. We provide turnkey services, and we pay attention to the details and we make sure all dirt leaves with us."
As experts in cleaning, the global COVID-19 pandemic has been a whirlwind for Osborn and SC Companies. In addition to the remediation work of SC Companies, the company helped provide access to PPE and cleaning chemicals, and even found toilet paper for the Sweet Julia Grace Foundation, which works to meet non-medical needs for children who are seriously ill, have special needs, or are in a medical crisis.
On behalf of SC Companies, Osborn joined the Prince William County COVID-19 Taskforce, working primarily in the Workforce Safety committee, to offer any assistance she could to help the County. Her mother, SC Companies' CFO and co-owner Sandy Stewart, organized her grandkids and sewed hundreds of masks for nurses and essential workers. Osborn even joined the Virginia Medical Reserve Corp and volunteered at vaccine sites.
"Starting with educating ourselves, protecting our staff, and helping our clients, we really leaned in," says Osborn. "We have a great management staff, including Sandy Stewart, Vincent Stewart, Frank Scala, and MarLee Slack. While some of us are actually related, we treat everyone like family."
SC Companies was quickly deemed essential based on their services and capabilities, but that did not mean the first few months of the pandemic were easy for SC's staff. That compassion they honed with customers was necessary to ensure their employees stayed with her business—and stayed safe.
"This was not our first rodeo, but we are used to working within a known protocol, and we did not have that in the early days; information was changing rapidly." says Osborn. "We were at war with COVID-19, and you must respect your enemy. So we read countless articles and industry reports; we researched procedures and quality assurance mechanisms; and we worked tirelessly to secure PPE and chemicals to arm our staff for battle."
Although she admits many sleepless nights in 2020, she is finally feeling hopeful with the arrival of vaccinations and the success of science-related treatments against the virus.
"This last year was my most challenging and my most rewarding – it hits you on all levels," says Osborn. "We embraced the opportunity to help in different ways, to invest in new equipment like new hygienic ATP meters, which give us quantitative measures for our qualitative services. In 2020, not a single SC employee went on unemployment; we all worked together and we even managed to secure one of our largest contracts in the business' history because of our work quality."
Osborn is someone who needs to be busy, and she is optimistic about any challenges she might find ahead in the next few years.
"As a woman in a construction business, I have a challenge every day," laughs Osborn. "But I love what I do, I love who I work with, I love who I work for. SC Companies is made of people who love helping people. We are people who you can count on to do great work, who will always be fair.
---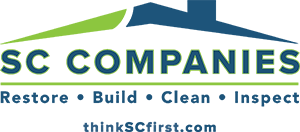 Website: http://www.sccompaniesinc.com
Located at 7044 Colchester Park Drive, Suite 102, Manassas, VA 20112